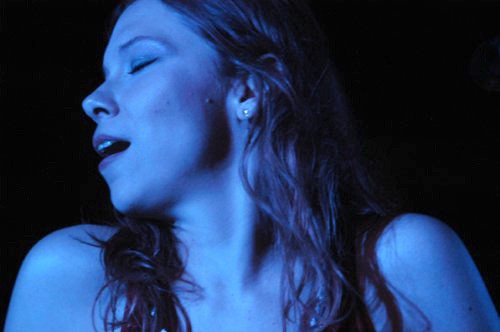 She ran away to join the circus. Although she'd been signed to prestigious Atlantic Records and was being touted as an Edith Piaf for the new millennium, Lhasa de Sela turned her back on the music business. Ultimately, the runaway success of her first album, La Llorona, a stunning collection of stylized Mexican ballads and European gypsy tunes all sung in Spanish, proved to be too much for her. "I needed to get away from it for a while," explains de Sela. "I'd been touring constantly for two years and getting offers to do these amazing gigs all over the world. But I got badly burnt out and started experiencing these intense feelings of anxiety. I just finally had to say no to everything and stop touring altogether."
Those who knew her weren't at all surprised that the American-born, Mexican-reared de Sela followed her three circus-performer sisters—a trapeze artist, a wire-walker and a contortionist—to France (after all, she'd followed them to Montreal years earlier, when they were attending circus school, and wound up staying in la belle ville). In France, the de Selas toured as Pocheros, a one-ring circus that combined traditional circus skills with modern theatre. Lhasa mostly sang. But the diminutive singer also dabbled in what she calls "strong woman stuff," carrying her sisters on her shoulders—an improbable feat made possible by all the physical work involved in putting up and taking down the big tent. After her circus stint, she settled in Marseilles and began writing most of the songs for a new album.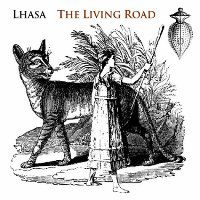 Now, nearly seven years since La Llorona's release, Lhasa is back in Montreal, ready to take on the music world again with her beguiling sound. Her latest recording is called The Living Road and it may be the most intimate and intense album of the year. Deeply confessional and characterized by volcanic bursts of emotion amid ominous drones and dread, the new material shares the beautiful sadness of Lhasa's debut disc. But there's a wider range of moods and tones, partly the result of her singing in French and English, as well as Spanish. "La Marée Haute (The High Tide)" and "La Confession" have a distinct café feel, as much because of the instrumentation as the language, and "Anywhere on the Road" boasts a desert-swept North African vibe thanks to the Ibrahim Maalouf's Lebanese trumpet. And other English songs, like "Small Song" and "My Name," have echoes of Tom Waits and Björk-style quirkiness.
"I really went inside and started trusting my own imagination with this album," says de Sela. "There's a lot of use of unison of instruments, something Arab orchestras like Oum Khaltoum's do, which I love. It has that feeling. It's like going into a dream world, trying to remember music that you heard and what instruments were used." The melancholy of her music is apparently quite involuntary. "I don't try to write sad songs," she insists. "They just come from this inner pressure that builds up and up until I have to just let it out." And the dark, foreboding quality? "You know that feeling of big, grey threatening waves or huge storm clouds in the sky or winds that come along and shake the house?" she asks rhetorically, "that's almost a constant feeling for me. I've always been very aware of human truths—they seem to hang over me like the sword of Damcoles, ready to fall down on me at any time and chop my head off. I've been that way since I was about five years old." She adds: "It's just my nature, I guess, to be haunted by these scary, amazing facts of life."
While the theme of La Llorona was tied to the mythology of an Aztec siren who bewitched men with her seductive vocals, The Living Road deals with the mysterious force of life itself. "That's what compels us to keep changing," says de Sela. Having walked away from the rock-and-roll circus to join a family caravan under the Big Top, complete with children and dogs, Lhasa is ready to resume her music career on her own terms. "I'm on a road that's completely uncharted," she says with a laugh, "And yet, strangely enough, I've never been happier."
Inside Entertainment 2003