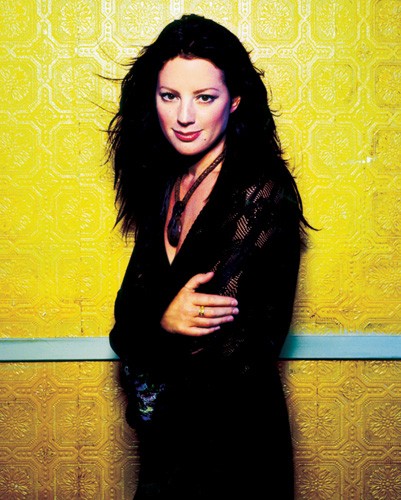 Six years is an eternity in pop music. Hits come and go. Superstars quickly fade, only to be supplanted by a new round of pop royalty. An artist who falls out of the limelight runs the risk of being quickly forgotten. Such is the transitory nature of the music world that keeping one's hat in the ring is essential for any pop performer looking at career longevity. Sarah McLachlan needn't worry. Although it's been half a dozen years been since her last album, Surfacing, the Vancouver diva's profile has remained high through remixes, charity work and her role as brainchild and den mother of the hugely successful Lilith Fair festivals.
There are also good reasons why it's taken McLachlan so long to create her latest album, Afterglow. First, there was the exhausting, seven-month-long court case with a musician who unsuccessfully sued McLachlan for copyright infringement on songs from her 1988 debut album, Touch. Then there was the death of her mother, followed five months later by the arrival of India, the daughter born to her and drummer-husband Ashwin Sood. Finally, there was the need to compose material for the new album—a process McLachlan likens to "wrenching blood from a stone." Says McLachlan: "Writing's never been easy for me. After having a child, my focus completely shifted and made it very hard to finish the album."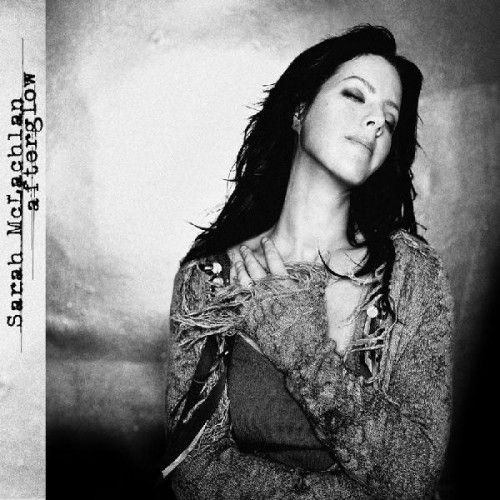 Still, Afterglow has proven well worth the wait. Produced by longtime associate Pierre Marchand, the album is classic Sarah McLachlan: evocative ballads full of swelling keyboards, soaring harmonies and the rich purity of McLachlan's angelic voice. As with her best recordings, Afterglow features songs that explore love and loss on a deeply emotional level. "Push," with its confessional refrain "you're the one true thing I know I can believe in," is McLachlan's romantic tribute to Sood, while "Fallen" and "Trainwreck" are bittersweet views of relationships that aren't necessarily autobiographical.
"Fallen," she says, is about "making mistakes and realizing too late there's no turning back, which is a very sad sentiment." Adds McLachlan: "I'm not one who dwells on regrets, so that's a pretty fictional song." "Trainwreck," with its chugging guitars and percussive sounds, is similarly more invention than confession. "It's very romantic, but it's also a little pathetic," admits McLachlan. "The lyric has me waiting for someone to pick me up off the tracks, which is very passive. I'm not a particularly passive type, but it works well in that type of song."
Two of the album's best songs are "Stupid," featuring McLachlan's trademark voice breaking into falsetto, and the piano ballad "Answer." The latter, full of haunting chords and sultry whispers, is McLachlan at her ethereal best. "Cast me gently into morning," she sings, "for the night has been unkind." Explains McLachlan: "It's a total two o'clock in the morning, whispered in your ears type of headphone track. It's pretty lush stuff."
Along with Marchand and Sood, Afterglow features guest appearances by bassists Tony Levin (Peter Gabriel) and Jim Creeggan (Barenaked Ladies), guitarists Bill Dillon (Daniel Lanois) and Ethan Johns (Ryan Adams) and Quebec cellist Jorane, who also contributes background vocals. "Aside from Pierre," notes McLachlan, "Jorane is the only person who's ever sang background vocals on any of my albums."
McLachlan freely confesses that she's struggled with how to reconcile motherhood with the demands of her career and public life. "That's probably been one of the things that's held me back the longest, which is how do I protect India from this weird job that I have," she says. "It's one thing for me to put myself out there, quite another when I have a child." While McLachlan admits that she will be taking India everywhere with her on tour, she insists that her baby will no be on display. "You simply won't see her," she says adamantly. "I'm certainly not going to take her out with a veil over her head (a la Michael Jackson and his children), but nor am I going to pose with her. My daughter is my sanctuary and some things just have to be kept private."