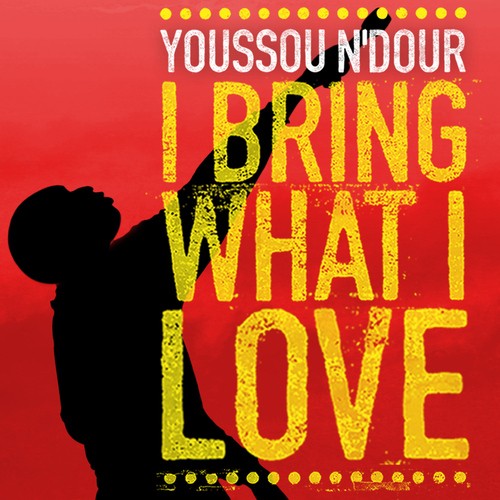 Senegal's Youssou N'Dour is a global superstar, a singer with a stunning, ululating voice so rich and emotive that it transcends language. At home, he's a national hero so revered that his popularity overshadows that of star soccer players and the country's charismatic president. So imagine the devastation N'Dour felt when Egypt, his deeply spiritual 2004 album, was denounced by Senegalese religious leaders and rejected by Senegalese fans and retailers. He had recorded the album, collaborating with an Egyptian orchestra, to reveal a more tolerant face of Islam in the wake of 9/11. "I was really frustrated at the perceptions of people at home," admitted N'Dour recently, "because I was praising the tolerance of our often misunderstood religion."
Ultimately, N'Dour was absolved and his album accepted at home, but only after Egypt won the 2005 Grammy Award for Best Contemporary World Music Album. The artist's experience is captured in I Bring What I Love, a documentary which screened at the Toronto International Film Festival. The movie follows N'Dour's journey from the production of the album in Cairo and its promotion around the world to its painful rejection in Senegal. It culminates with N'Dour's Grammy triumph and shows his reception at the palace of Senegalese president Abdoulaye Wade and parading in a convertible through the streets of the Dakar capital, holding his trophy aloft.
Along the way, I Bring What I Love offers fascinating glimpses into Africa's most famous star. The film offers striking images of Islamic prayer ceremonies in Senegal's sacred city of Touba and of N'Dour hanging with Bono and Bob Geldof at the G8 Summit in Germany and speaking at the U.S. Congressional hearings on behalf of developing nations. Most revealing are the insights into his family life and the dutiful son's anxiety about visiting his parents. "To this day," he admits to filmmaker Elizabeth Chai Vasarhelyi, "when I'm with my Dad, I feel like I'm 15 years old."
In Toronto for the movie's screening, N'Dour cut a stylish figure offstage in his urban attire. When he and his band Le Super Etoile performed a free concert at Yonge-Dundas Square, N'Dour was resplendent in an embroidered yellow kaftan as he sang songs from throughout his career, including "Seven Seconds" (originally a hit with Neneh Cherry) in a stirring duet with Canadian r&b star Divine Brown.
N'Dour saved his most moving performance for a song that called for African unity. An Islamic Sufi, he says in the film that in making Egypt he wanted to show that Islam is a religion of peace and love. "This is our contribution to the debate," he says, "which is truly a global issue. (Senegalese Muslims) must not cede this debate to (Islamic) Arabs alone." But, more than anything, N'Dour wishes to change the world's perception of Africa. "I want to demonstrate that it is more than the continent of disease and war," he told Inside E. "Africa is also about dignity and beauty. This is the image I want everyone to see."