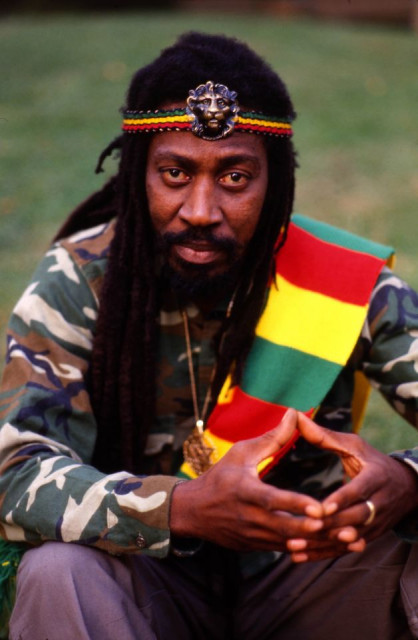 When Bob Marley died of cancer at 36 in 1981, he received a burial more befitting a king than a musician. His funeral drew the largest crowds in Caribbean history. The Jamaican parliament recessed for 10 days of national mourning, having just awarded him an Order of Merit. As millions mourned the passing of reggae music's first major star, music industry insiders predicted that reggae— with its bass-heavy beat and its lyrical links to the island's mystical Rastafarian religion— would soon fade away. But the forecast was wrong. Despite the death of its leading practitioner and reggae's continuing struggle for airplay on North American radio stations, its appeal keeps spreading. This summer, reggae singer Jimmy Cliff starred in a Hollywood comedy filmed in Jamaica. Two Jamaican bands—Third World and Burning Spear—are now touring Canada. Britain's UB40 is performing in the Soviet Union. And plans are underway for Bunny Wailer, one of Marley's former partners, to become the first reggae artist to play the People's Republic of China early next year. Said New York Times music critic Robert Palmer: "Reggae remains one of the most vital sounds in popular music."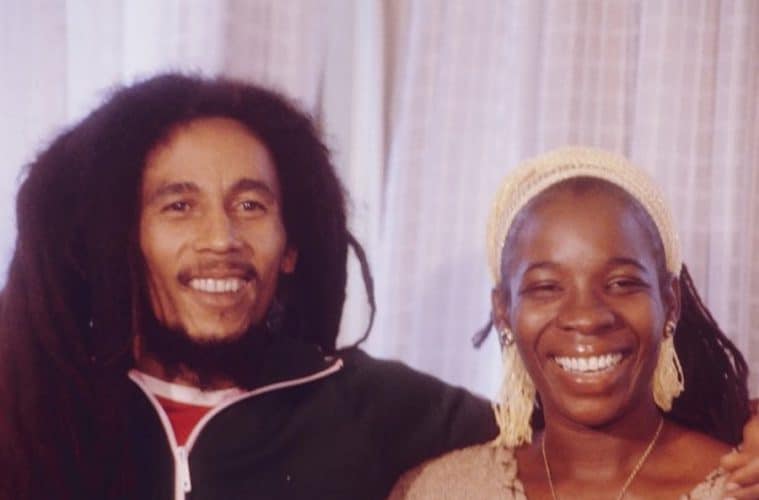 Evidence of its creative influence can be found throughout pop music. Ever since Eric Clapton topped the charts with his version of Marley's "I Shot the Sheriff" in 1974, white musicians—from The Rolling Stones and The Police to Canada's Bruce Cockburn—have incorporated reggae into their repertoires. Its distinctive rhythms helped propel Tina Turner's raw, sexy "What's Love Got to Do With It?" to No. 1 in 1984, and spiced up Lionel Richie's latest silky-smooth album, Dancing on the Ceiling. And some reggae songs have become classics: one million Irish schoolchildren sang the ballad "By the Rivers of Babylon" for Pope John Paul II during his 1980 visit to Dublin. With little exaggeration, observes Roger Steffens, host of the widely syndicated Los Angeles-based radio show The Reggae Beat, "the music has insinuated itself into every corner of the world."
And Marley's almost mythical ghost still stands at the centre of the music. His 10 albums have sold more than 20 million copies to date, and Legend, a 1984 anthology of his best songs, remains a steady seller—this month nearing platinum-level sales of 100,000 copies in Canada. In Jamaica, the Marley legend continues to resonate. Since May, residents of Kingston have been able to visit the new Bob Marley Museum, which features a Madame Tussaud-made wax statue of the musician. Even his personal brand of music lives on, a legacy nurtured by his widow, Rita, who performs with The I-Threes (Marley's former backup singers), and by his 17-year-old son, Ziggy, whose band The Melody Makers earned a Grammy Award nomination in 1985.
Still, the enduring appeal of reggae has caused friction among Marley's musical heirs. His $7-million estate is entangled in lawsuits from many former members of his band, The Wailers, who are seeking unpaid royalties. Rita, Marley's sole beneficiary, claims to have already paid out more than $1 million. At the same time, she has legally blocked the release of an album featuring previously unavailable tracks by the original Wailers. In an interview with Maclean's following two capacity-crowd Toronto appearances in August, Marley's widow displayed characteristic Rastafarian fatalism: "There's lots of negative things, but it's for legal people to deal with."
Meanwhile, reggae is regarded with daunting indifference by commercial radio stations, whose programmers—engaged in a fierce competition for audiences—have turned increasingly conservative. With the exception of Britain's multiracial band UB40—whose current album, Rat in the Kitchen, is selling briskly—and the pop-reggae group Third World, few reggae bands receive significant airplay. Said John Parikhal, a Toronto-based radio consultant: "Reggae's rhythm requires the listener to slow down and, in a hurry-up world, people don't want to."
Still, with the hypnotic pull of its syncopated beat, reggae continues to win converts. This year Bunny Wailer, an original member of The Wailers, came down from the Jamaican hills like the music's new messiah after a 14-year semiretirement. His appearance before a full house at New York's Madison Square Garden in August contradicted music industry wisdom about reggae's limited appeal.
In fact, reggae star Cliff has been spreading reggae's gospel for more than 20 years. His music has reached wide audiences through such films as the 1973 Jamaican-made cult classic The Harder They Come and last summer's comedy Club Paradise with Robin Williams. In Toronto last month, Cliff cited the barriers that reggae artists still face in gaining access to North American markets. Said Cliff: "I, for one, intend to break them down." In Marley's tradition, reggae is as lively and rebellious as ever.
Originally published in Maclean's October 27 1986