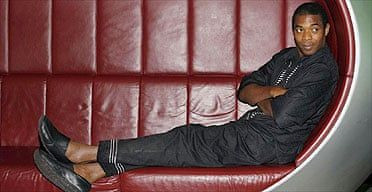 His father cast a long shadow. Fela Anikulapo Kuti was a musical star and political icon whose global popularity made him both a hero and an enemy of the state in his native Nigeria. But Femi Kuti has learned to live in that shadow. As the son of the inventor of the politically charged, wildly percussive music known as Afro-beat, Femi has picked up where his legendary father, who died in 1997, left off. Signed to a French record label, Femi has taken Afro-beat and fused it with elements of soul and hip-hop to create one of this spring's most talked-about releases. Titled Shoki Shoki (Barclay/Universal), the powerful album promises to make a star of the 37-year-old singer-saxophonist, who has recently been featured in magazines ranging from GQ to The New Yorker.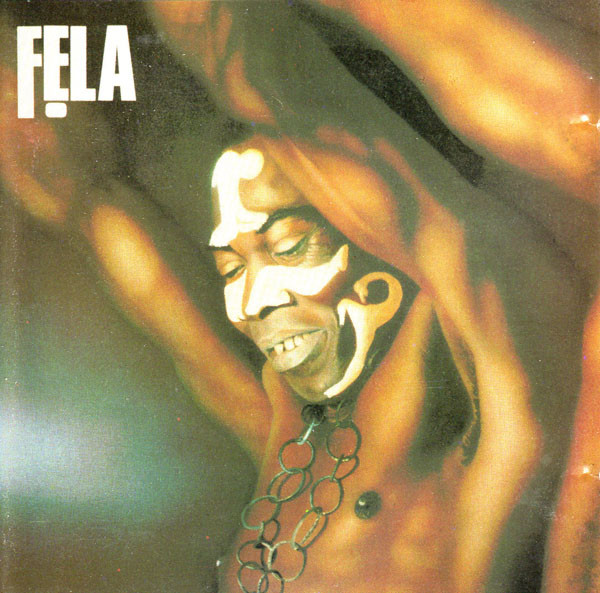 Now, the younger Kuti is taking his sound across North America with his 18-piece band, The Positive Force, on a tour that included three sold-out dates in Canada. During his concert at Toronto's Phoenix Concert Theatre last month, Femi performed his explosive brand of Afro-beat while video images of his father played on a large screen. The resemblance was as striking as the juxtaposition was self-serving. "Fela was my biggest inspiration," Femi told Macleans, noting he had played in his father's band for eight years, until he went solo in 1986. "I look like him, dance like him and even talk like him sometimes. I will never run away from the fact that I am his son."
Femi's album comes at a time when his father, who has often been described as a cross between Bob Marley and James Brown, is enjoying a major international revival. Coinciding with Shoki Shokis release, the Paris-based Barclay label is issuing 20 of the albums recorded by Fela between 1970 and 1981 on 10 double-CD compilations. Artists including Stevie Wonder, Paul McCartney, Miles Davis, David Byrne, the Red Hot Chili Peppers and jazz trumpeter Lester Bowie have all sung the praises of Fela, who died at 58 from complications due to AIDS.
And his influence continues to grow. Contemporary rappers and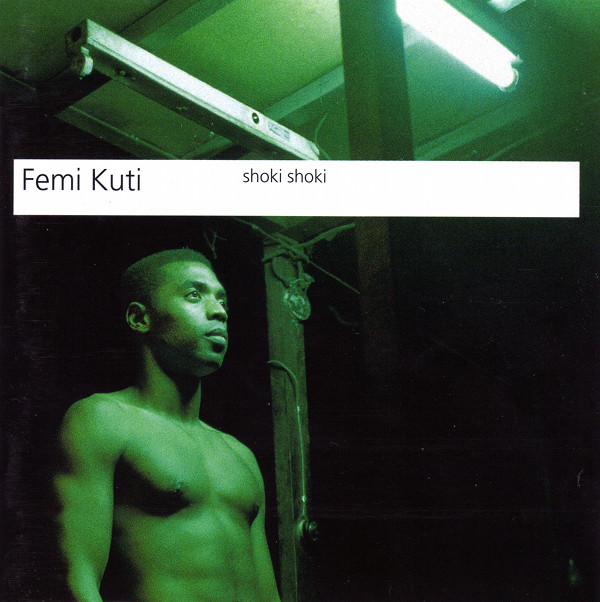 soul singers such as D'Angelo, Lauryn Hill and Ahmir Thompson, of the Philadelphia hiphop crew The Roots, have all recorded songs using "samples" or quotes from Fela's music. Meanwhile, DJs in clubs from London to New York City are mixing Fela tracks with dance records to produce a new sound known as Afrohouse, and bands such as Toronto's Culture Force, which plays his songs, are keeping his legacy alive. Michael Veal, U.S. author of the forthcoming book Fela: The Life and Times of an African Musical Icon, is not surprised by the musician's influence. Veal writes that Fela was an innovator, a rebel, a hero and "one of the most irrepressible and profusely creative African spirits of the late-20th century."
Like his saxophonist father, Femi has electrified the dance and hip-hop communities. In fact, Shoki Shoki s nine tracks, including the sexually provocative Beng Beng Beng and the politically conscious Blackman Know Yourself have been retooled by renowned DJs such as Joe Claussell and François K. for a special double CD titled Shoki Remixed. And while there are other parallels with his father, such as running a political organization called Movement Against Second Slavery, Femi differs in several important areas. Where Fela was harshly critical of the Nigerian government, which led to his harassment, imprisonment and more than 200 court appearances, Femi takes a less confrontational stand. And while his father was notorious for his love of marijuana and his 27 wives, Femi eschews all drugs and has just one wife, a singer-dancer in his group with whom he has a son. When not on tour, they live in Lagos, Nigeria's largest city.
The younger musician is adamant that while influenced enormously by his father, he is not a mere carbon copy. "Two people cannot be the same," he says. "My father was a great man, but I am content with being myself" With his taste for pop flourishes, Femi is giving Afro-beat a hot new sound.
Originally published in Maclean's 1 May 2000